First Quantum Computer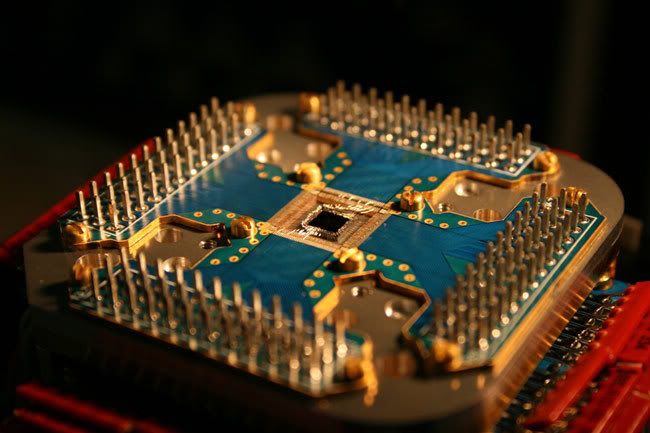 This is the core of a new quantum computer to be unveiled by D-Wave Systems, says Steve Jurvetson, Managing Director of Draper Fisher Jurvetson, a leading venture-capital firm. "It is attached to a Leiden Cryogenics dilution fridge, ready to begin a cool down to 0.005 degrees above absolute zero. This quantum computer employs the resources of 65,536 parallel universes to compute answers in a fundamentally new way."
D-Wave claims it is the world's first and only provider of quantum computing systems designed to run commercial applications. The event will be hosted in Silicon Valley and Vancouver, B.C.