The XB-70
One of my favorite aircraft of all time is the
XB-70
. I had a model of the XB-70 when I was a young boy. I especially liked the small set of wings just behind the cockpit. The twin rudders and the folding wingtips on the primary delta wings were pretty cool too. Only two were ever built and one of these crashed.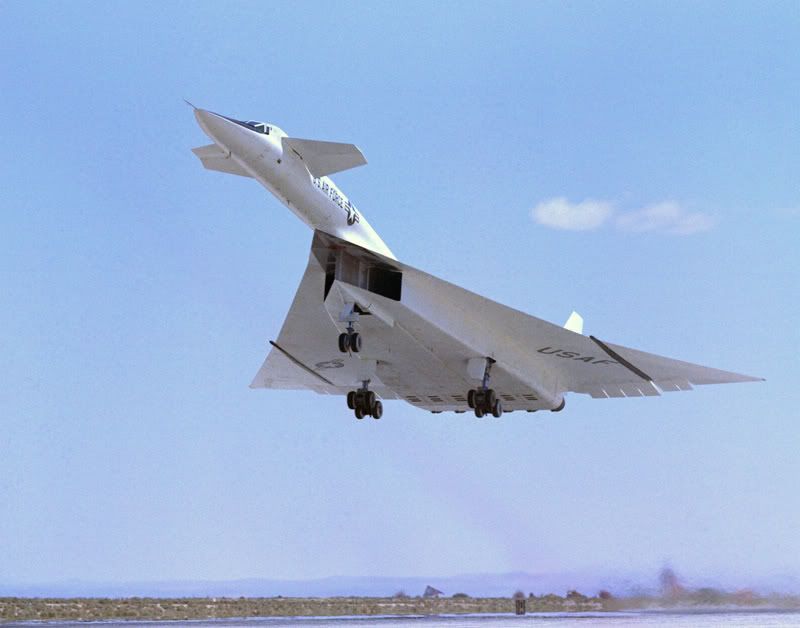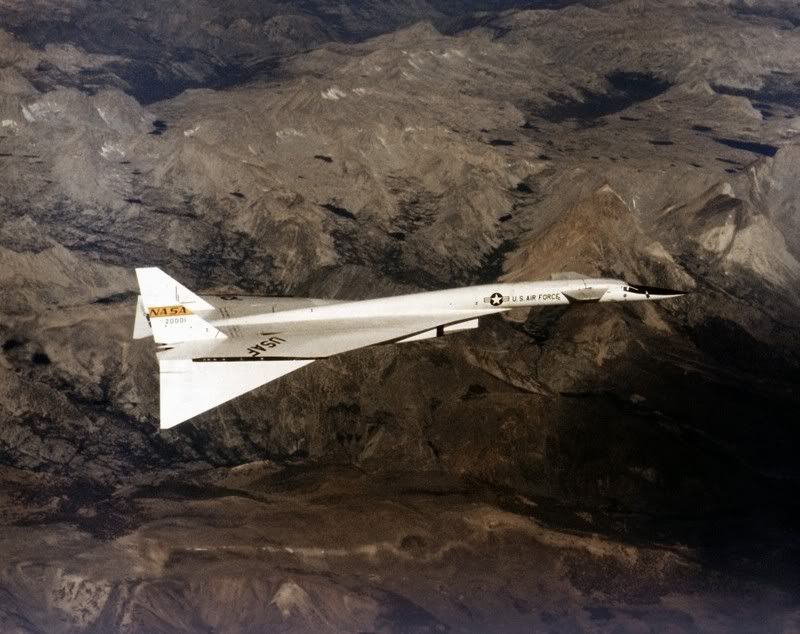 The Soviets even
copied the design
.
The project has been dead for almost forty years. Nowadays, there is a belief that a secret program called "
Black Star
" is underway to develop a newer bigger aircraft of similar design known as
Brilliant Buzzard
. The Brilliant Buzzard is said to either be able to fly into space or to act as a mother-ship for smaller aircraft. There are reports of seeing these in flight around Area-51 at Groom Lake, Nevada. Area-51 was one of the test sites for the XB-70.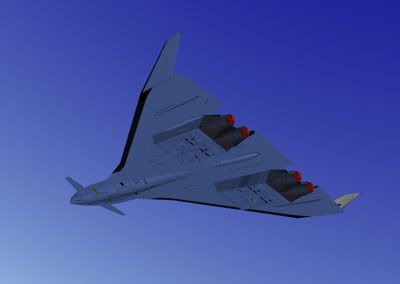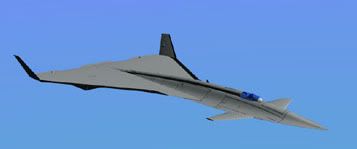 Are those
SCRAM jets
on that thang? Hmmm...