Proof of Concept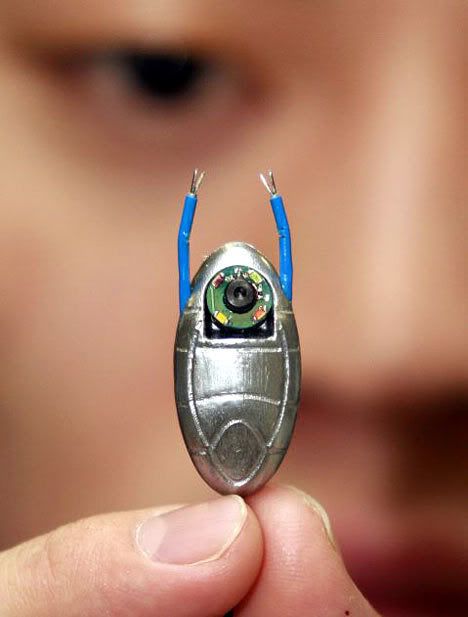 This device, just under an inch long, is designed to be inserted into the body through a small incision.
Once inside, doctors can control its movements and direct it to areas where investigations are needed.
It would be able to capture images through a tiny camera placed in its "head" - and could deliver drugs through a special injecting device.
Early versions have also included tiny forceps for taking tissue samples. In the future these nippers could be used to snip out cancerous cells.
While this device is too large for use in blood vessels, it demonstrates proof-of-concept for smaller, radio-controlled nano-devices. All that is necessary is to reduce this design by a factor of a hundred.
I predict that this will be done sooner, rather than later.
Read original article
HERE
.